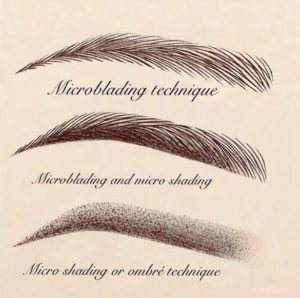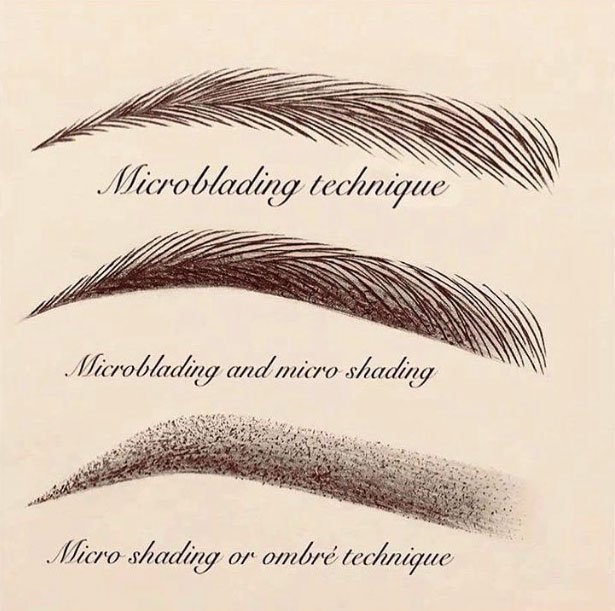 Microblading in Squamish has become quite popular, but did you know microblading is just ONE of many techniques for permanent brows?
If you have sparse or light-colored brows (hi, that's me), you've probably at least been intrigued by the idea of microblading.
But if you have sensitive skin or if you've never had anything done, you might be a bit hesitant to commit to this procedure. Meet microshading, also called ombre brow, the beloved brow technique's softer, gentler little sister.
Traditionally, microblading is done by tattooing super fine lines throughout your entire brow to look like natural hairs. It can be used as a way to fill out super sparse brows, or add extra oomph for an even fuller look. (Its cousin microfeathering, is the same idea, except pigment is only applied to the sparse patches in your arches.)
What's Microshading (aka Ombre Brows)?
There is a new technique in town that promises to put sensitive skin fears to rest. Microshading is the same basic idea — permanent pigment applied to your arches with the use of tiny tattoo needles — but with a twist in technique.
Microshading is often referred to as the 'Shadow Effect,' it gives the brow a gradient appearance with small pin-point dots. Microblading leaves tiny, natural-looking hair-strokes, whereas microshading leaves small, pinpoint dots.
With this slightly different technique, the results give way to a softer, fuller looking arch.
So, why go with microshading over microblading? Experts say it's better for sensitive or oily skin. I recommend microshading for clients with oily skin because the microshading technique takes better to their skin type. Just like microblading, microshading will last anywhere from one to three years.
However, why talk about microblading vs microshading when we can talk about the combination of the two? Many opt for this, which is definitely something that you should bear in mind if you want killer brows.
The ombre effect of the brows, for example, is achieved with the combination of these two and is currently quite popular.  If you are the person who has thinning eyebrows with drier skin, then this combination is for you, especially because thinning eyebrows can benefit from a bit of extra shading.  The "combo brow" is my personal favorite.  The results are so natural and look great on almost everyone!
But if you can't decide, not to worry!  That's why I recommend coming in to see me for a consultation so we can discuss which option is best for you.