Well hello!  I'm so glad you're here!  Let me start by telling you a bit about my background… 
With over 20+ years of experience in the beauty industry,  I have acquired many titles.  I am a Certified Spa/Medical Esthetician,  Certified Holistic Skin Practitioner, Educator,  Certified Make-up Artist,  Permanent Makeup Artist as well as Holistic Nutritionist.  Phew, that's a mouthful!  I have always had a passion for all things beauty, that will never change.  But I've now chosen to refine my skills and do what I love the most!  
As a body sugaring educator and sugarist, I can't say enough about this service.  You really have to try it for yourself and fall in love with it like I did.  I've been sugaring for over 18 years now and I could literally be doing this all day and never get bored.  My dream is to bring this service to another level in the Sea to Sky area.  Originally from Ontario, where sugaring is hugely popular, I noticed after moving here back in 2010, that it really isn't recognized at all.  I hope to bring more awareness to this amazing form of hair removal!
Now let's talk about eyebrows…you can say I'm a bit obsessed!  
Rest assured I am doing your brows in my head as you talk to me, sorry.  I'll try to listen, I promise!  My brow artistry skills have led me to the permanent makeup craze that is taking over the beauty world.  PhiBrows Academy and Softap Brows Inc. has brought this skill to another level for me.  I am 3x certified in the industry and will never stop learning new techniques.  It truly has been a game changer.  
I am devoted to transforming your brows.  It's an unbelievably satisfying experience for me.  It's a win win situation for both of us! 
Your skin is another passion of mine!  Natural, organic and ethical skincare is so important to me.  My background as a Holistic Nutritionist has taught me the importance of healing the body and skin from the inside/ out.  I have a holistic approach to skin care and take the time to help my clients discover how they can improve and discover the root cause of their skin problems.  I incorporate both medical grade treatments as well as organic spa treatments.  I promise,  you will be impressed by the transformation.  Beauty lies within! 
I am committed to learning, developing my skills, expanding my knowledge and bringing professional, quality services to my clients,  ALWAYS!!
My life path has led me to the west coast, to be with my soulmate and fur child in the beautiful mountain town of Squamish BC.  I love the healthy outdoor living and everything nature has to bring.   When I'm not outdoors with my dog,  practicing yoga, or drawing eyebrows, you can find me in my studio here in downtown Squamish.  
It takes years of following different paths and trying new things until you finally know what it is that you want.  Plain and simple, I believe in specializing in what you love to do, getting insanely good at it and sharing it with others! 
And remember, life is too short to have bad eyebrows (or be unusually hairy)!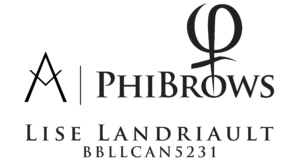 Hours of Operation
Monday: Closed
Tuesday: 12 pm - 7 pm
Wednesday: 10 am - 5 pm
Thursday: 12 pm- 7 pm
Friday: 10 am -5  pm
Saturday: 10 am - 2 pm
Sunday: Closed