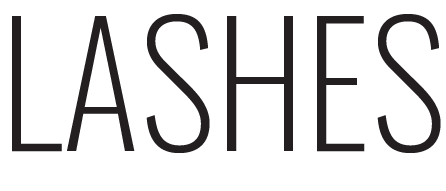 ELLEEBANA LASH LIFT
THE HOTTEST TREND IN THE EYELASH INDUSTRY
Ellebana Lash Lift delivers luscious, lifted lashes that last up to 12 weeks, in the blink of an eye!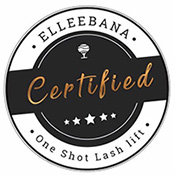 Just one 45 minute professional PARABEN FREE, FORMALDEHYDE FREE, and HARSH CHEMICAL FREE treatment is all it takes to get a beautiful lash curl that is retained, even after showering or swimming.
We will also always end your service with a complimentary Keratin boost to help seal and condition your lashes.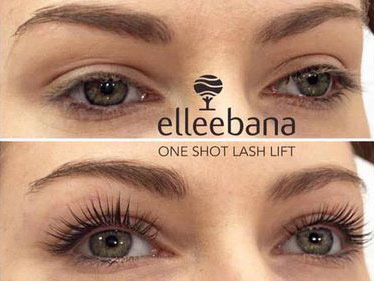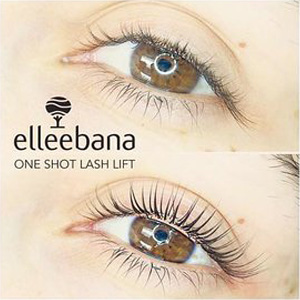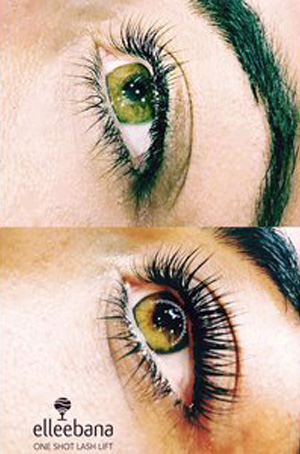 WHAT IS A LASH LIFT?
It's a lifting technique designed to give you longer-looking beautiful lashes without the need for lash extensions lasting 8 to 12 weeks! To top off the treatment, you'll also receive a lash tint making your lashes look even more prominent.
WHY WOULD I GET THIS OVER LASH EXTENSIONS?
Lash extensions and lash lifts are two very different applications. Lifts do not add any additional lashes or volume.. We will simply be curling and amplifying your natural lashes. If you desire longer, fuller lashes, we suggest that you try the lash lift, a tint, and a few months of our REVIVE 7 serum and see what you think. You will be thrilled with the results!
HOW DO I NEED TO PREP FOR THE TREATMENT?
Please do not wear ANY eye makeup the day of your appointment. If you wear contacts, please remove them before your appointment or bring contact solution and a contact lens case with you. 
WHAT ARE THE POST TREATMENT INSTRUCTIONS?
Do not get your lashes wet or apply mascara for 24 hours. Do not apply any lash growth serum for 48 hours. Also, sleep pretty (on your back!) for 24 hours after your service so no extra curling occurs. 
IS THERE ANY MAINTENANCE?
With the exception of your immediate post-treatment care, there's no maintenance at all! You don't have to do anything special with your lashes in between lifts. 
CAN I STILL WEAR MASCARA?
Of course! After waiting 24 hours, you'll achieve an even more dramatic effect when mascara is applied to your curled lashes.
WILL THIS DAMAGE MY EYELASHES?
No. The lifting solutions are only applied to the new growth area of the lashes, down towards the base and up a bit. Never to the ends of the lashes.
IS IT PAINFUL?
No! You just kick back and relax 🙂
I HAVE DOWNWARD-POINTING LASHES, WILL THIS BE A GOOD TREATMENT FOR ME?
Oh yes! Anyone with these types of pesky lashes will love the lash lift! Post treatment, your lashes will all be evenly dispersed and lifted.
HOW LONG DOES THE EFFECT LAST?
Depending on the length and quality of your natural lashes, the lift can last for 8 to 12 weeks.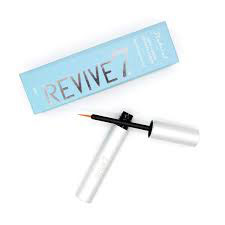 TRY REVIVE 7 TO GET EVEN LONGER, THICKER LASHES!
Revive 7 Growth Serum Benefits:
Made in Canada
Made with 7 Natural Ingredients
Health Canada Approved
Free of Parabens, Sulphates, Phthalate, Bimatoprost & Latanoprost
Clinically tested and recommended by dermatologists
Price for 6-9 month supply $90  – depending on once or twice per day.
Receive 10% off with a lash lift & tint.

Hours of Operation
Monday: Closed
Tuesday: 12 pm - 7 pm
Wednesday: 10 am - 5 pm
Thursday: 12 pm- 7 pm
Friday: 10 am -5  pm
Saturday: 10 am - 2 pm
Sunday: Closed