Here at Sweet Skin Beauty Studio we use only the highest quality skincare products to achieve the best results. Our brands have the highest concentration of organic, and active "medical grade" ingredients, ensuring therapeutic results. Our products contain vitamins, minerals, trace elements, essential oils, plant extracts, herbs, seaweed – are cruelty free and contain zero fillers. Our facials are customized to each individual and are designed to achieve maximum skin rejuvenation and healing properties.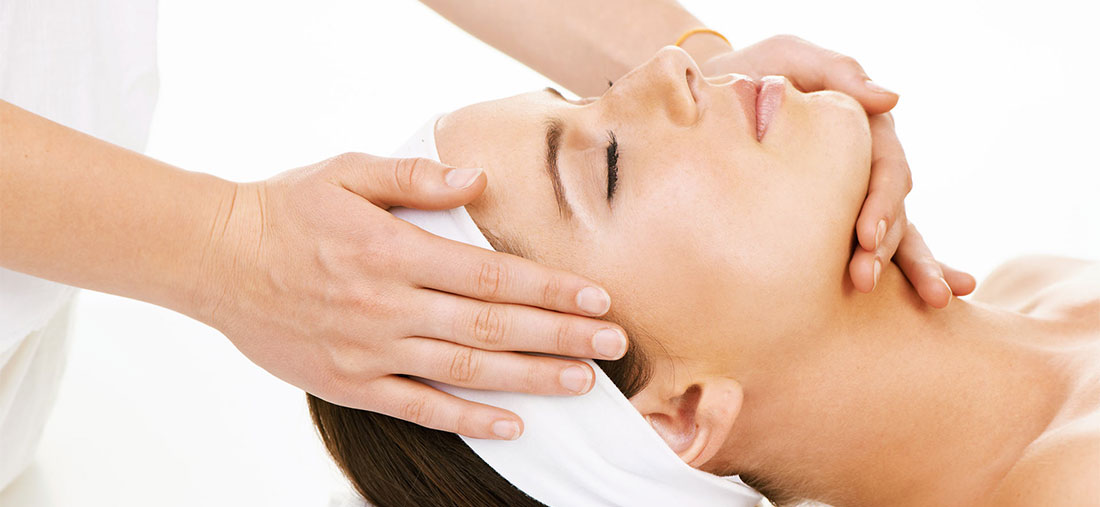 We treat the following skin concerns:
Anti-aging,  fine lines & wrinkles,  redness/rosacea,  firming/toning,  uneven skin tone,  acne, hyperpigmentation, textural problems, dehydration, eye contour concerns.
DERMAPLANING
Dermaplaning is a very effective manual exfoliation technique using a surgical hand tool.  It brightens the skin by removing buildup of dead surface skin cells and vellous facial hair (peach fuzz).  It improves texture, scarring, pigmentation, dullness.  Greatly improves the effectiveness of your skin care products  It is painless and has no downtime with excellent results.
FACIAL PEELS
Facial peels offer a thorough exfoliation and help to correct major skin concerns such as acne, signs of aging and hyperpigmentation, all without downtime. Contrary to popular misconceptions, you will leave with a healthy glow and smoothed skin, no redness and irritation. A single peel will give you great results. 3-4 peels is recommended for deeper and more long lasting results, especially when more corrective action is needed.
DERMAL MICRONEEDLING
Dermal microneedling (also known as collagen induction therapy) is one of the most effective treatments to optimize skin regeneration.  It is minimally invasive with very little down time. You will see amazing results in just one treatment,  a series of 3 treatments is optimal.  Microneedling improves the appearance of fine lines and wrinkles as well as scarring, pigmentation, texture and large pores.  It can also greatly reduce redness from rosacea.  Our microneedling treatment includes a potent growth factor serum application which improves the skin rejuvenation effect.  This treatment creates a cascade of triple high quality collagen to beautify the skin and reverse the signs of ageing.  Numbing is applied prior to treatment to ensure no discomfort.  *A consultation is recommended prior to this treatment.
FACIAL CUPPING
Facial cupping massage helps tone, lift and define facial contours, reduce puffiness, improve the appearance of fine lines and deeper wrinkles. It is an effective form of lymphatic draining for the face which increases the micro circulation.   It gives a natural brow lift, helps relieve tired eyes, reduces undereye puffiness & dark circles. This treatment relaxes facial tension and tightness, improves absorption and efficacy of skincare topicals.
HIGH FREQUENCY
The  "HIGH FREQUENCY" machine is used with all of our facial treatments.  This facial device is great for all skin types but it is especially helpful to treat acne breakouts and excessive oily skins.  It is highly anti-bacterial and helps to heal the skin as well as increase circulation, oxygenate the cells and stimulate the dermal tissue.  Ozone gas is emitted which helps detox the skin as well as kill bacteria.  Reduces redness and soothes the skin.
** Please see the "Services"  Page for full pricing & details **
Ask us about our package deals!

Hours of Operation
Monday: Closed
Tuesday: 12 pm - 7 pm
Wednesday: 10 am - 5 pm
Thursday: 12 pm- 7 pm
Friday: 10 am -5  pm
Saturday: 10 am - 2 pm
Sunday: Closed